In today's competitive marketing landscape, it is very important to have a strong social media presence. TIMBER MART is a national lumber and building materials organization with independant dealers in Canada from coast to coast. Their dealers are busy entrepreneurs who don't always have the time or resources to develop social media assets.
Sims Advertising, in conjunction with TIMBER MART, created a social media platform called TBM Social. The goal of this site is to provide dealers across Canada with 25-30 monthly social media posts they can use to increase engagement with potential customers.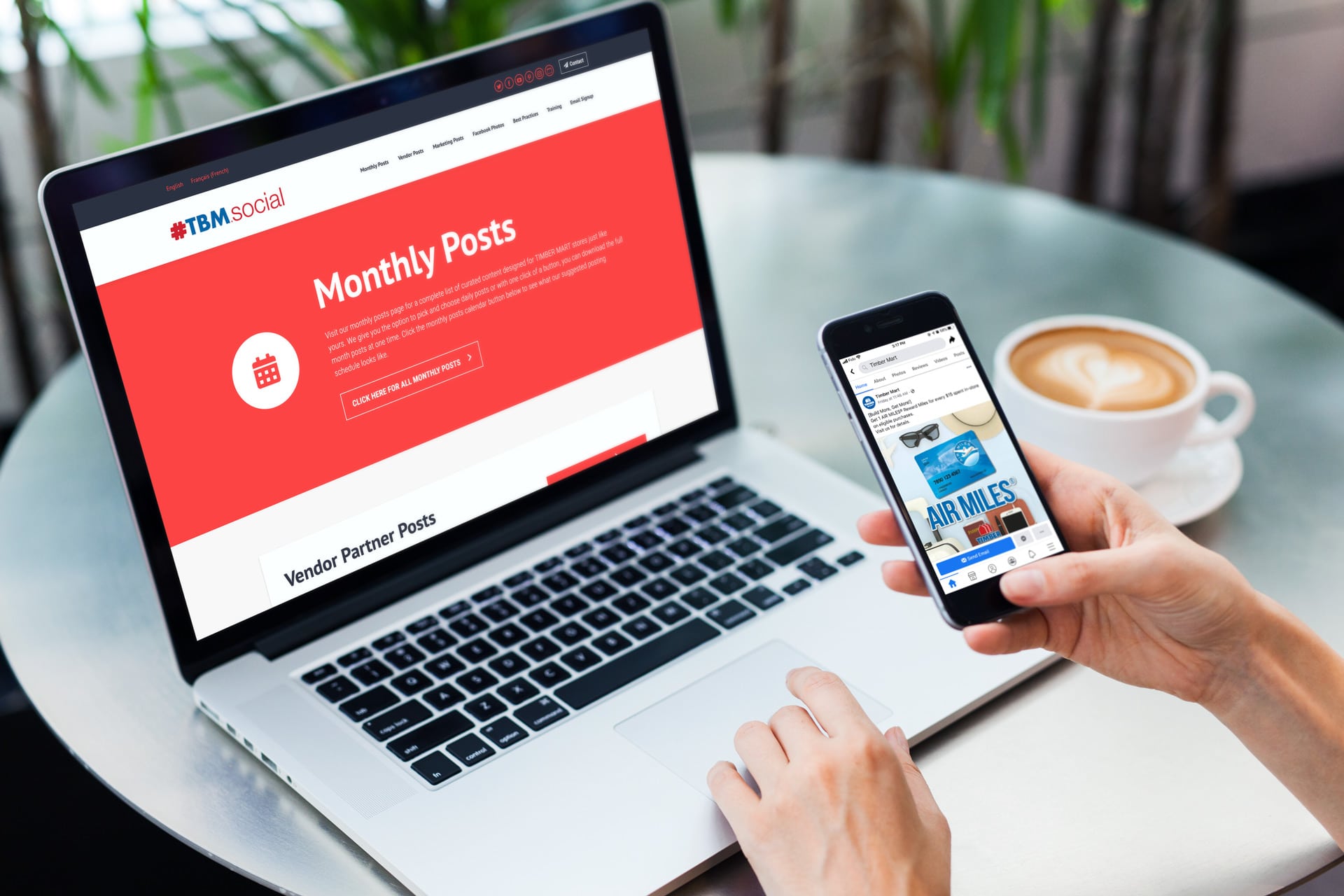 Not only does the site contain timely and relevant social media assets – it also has best practices to help dealers get the most out of their social media. This is important for dealers because the stress of running a business typically puts social media by the wayside.
TBM Social is easy to use and very accessible. Dealers will find everything they need to ensure quality posting. Plus, they can use a monthly calendar which suggests what to post and when.
Assisting our clients and their dealers is job one at Sims. The development of TBM Social is an example of Sims understanding their clients needs – and then acting on it.