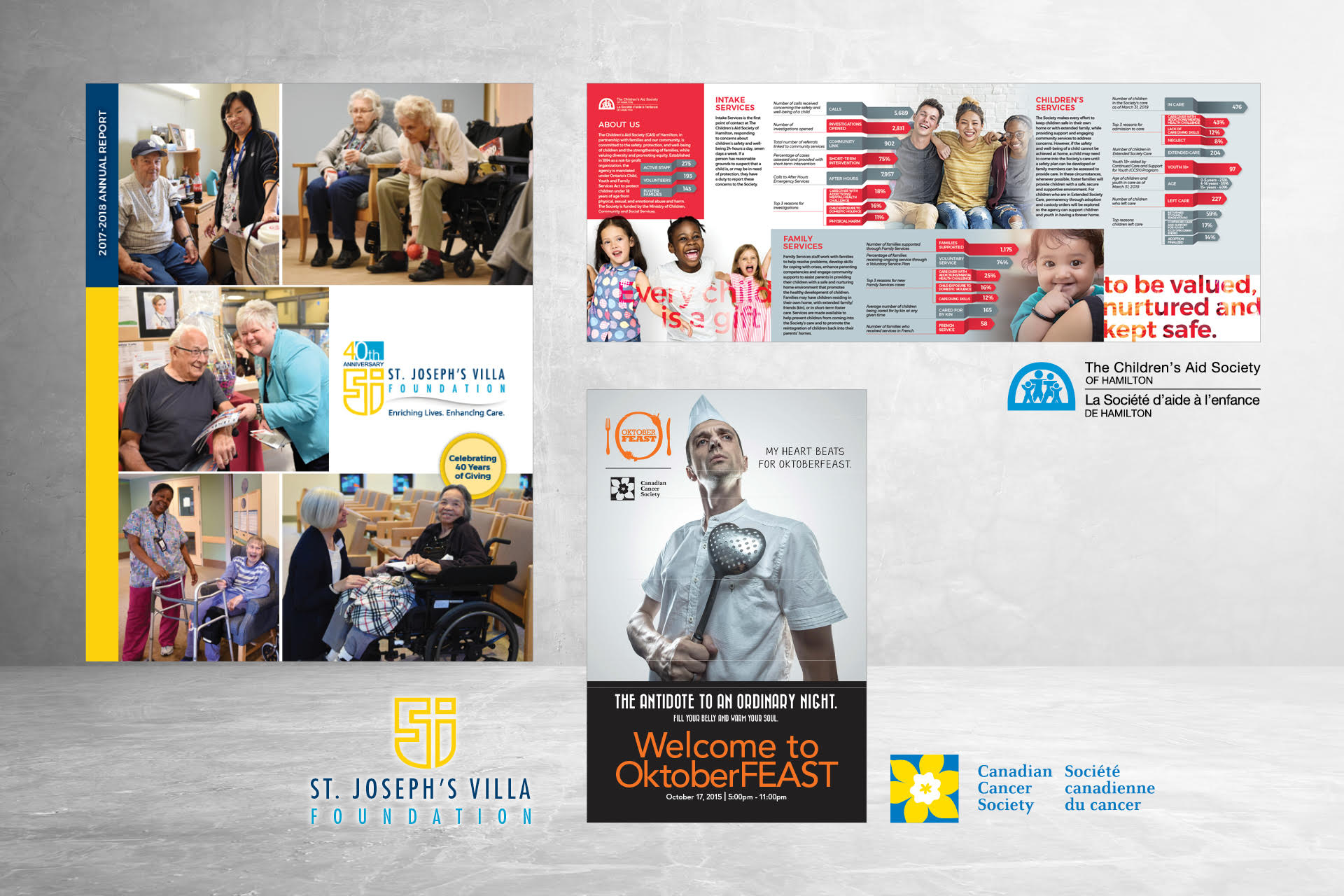 Since its inception in 1991, Sims Advertising has been an enthusiastic community supporter. Three key organizations have benefited from the Sims team over the past 28 years: the Hamilton unit of The Canadian Cancer Society, The Children's Aid Society of Hamilton and St. Joseph's Villa / Foundation.
The team at Sims has been active in many initiatives to support these organizations. Sims has been involved corporately in sponsoring several fundraising events. Individual staff members have served on boards, chaired events, volunteered in a variety of roles and participated in a variety of initiatives. The involvement is company-wide. 
The annual Sims Snowsuit Drive has become a holiday season tradition for Sims and their valued clients, suppliers, friends and family. Dozens and Dozens of snowsuits, mittens and winter clothes are collected and donated to The Children's Aid Society. This program has grown in popularity each year and this has resulted in warm winter clothes for area children who need it most. 
Sims staff are involved in many other individual community activities – from parent council representatives to nursing home volunteers. There is a real spirit of giving back found at Sims Advertising.