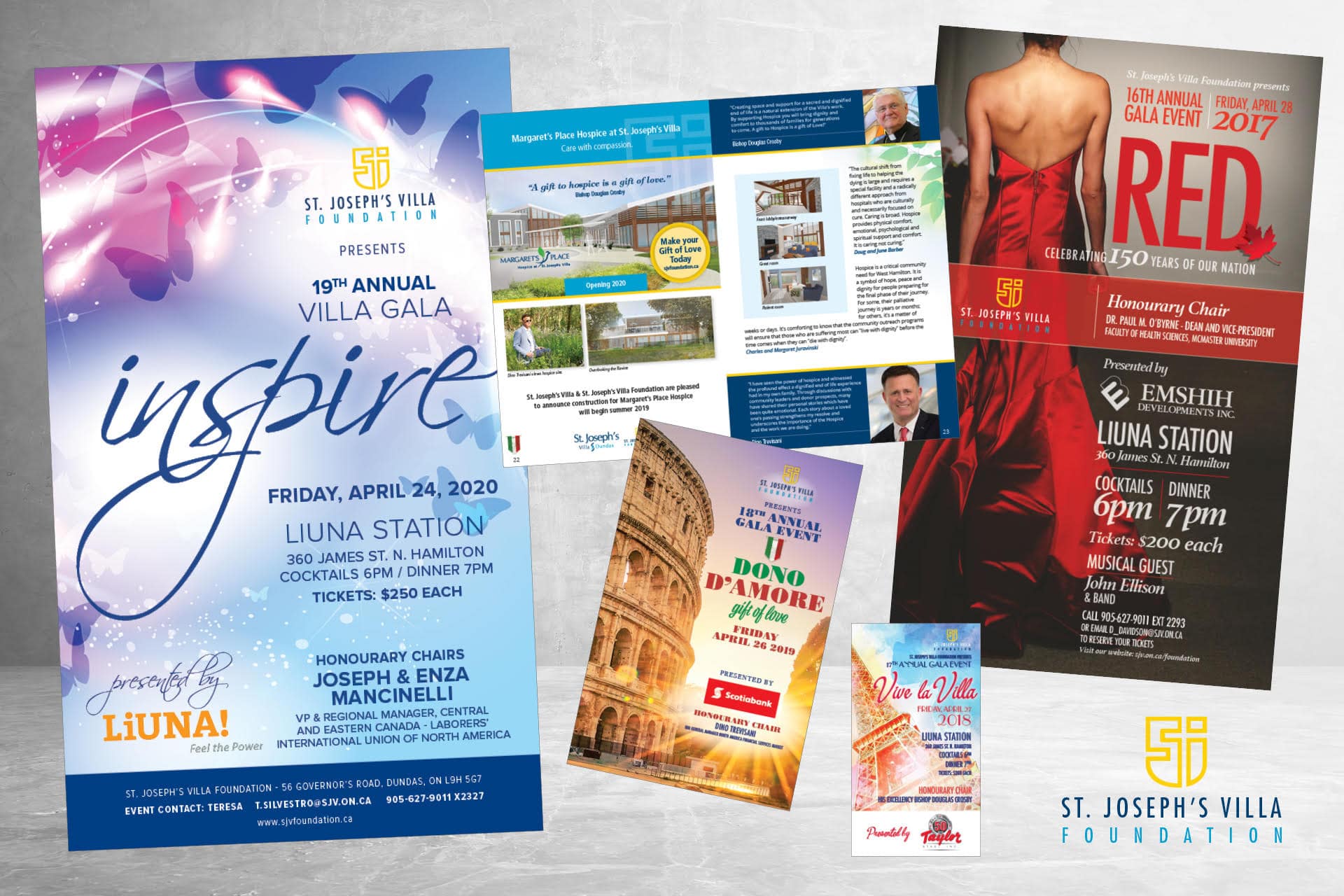 Sims Advertising has assisted the St. Joseph's Villa Foundation since 2001. One of the many projects Sims helps promote is their annual gala. This fundraiser is always a success with many describing it as Hamilton's biggest cocktail party. Funds raised at the event each year go directly to seniors in need.
The Foundation turns to Sims annually to assist with the marketing of the gala. Veteran Sims graphic designer, Paul Hickey, has designed the theme and marketing materials for the event for the last several years. Paul works with the Foundation staff to ensure the theme has a unique look and feel – and will resonate with attendees. Sims also gets involved with many different marketing pieces – from sponsorship opportunity materials to the evening program.
"I have been grateful for the opportunity to work with the folks at the Foundation," says Paul. "They are a passionate group and know what appeals to gala patrons and sponsors." He works with the team to design a number of concepts before the Foundation lands on their favourite.
Sims is a proud sponsor of the Villa Gala. It is always satisfying to see the materials adorn the venue on the gala evening. What really resonates is the amount of money raised at the event – it is the Foundation's largest fundraiser each year.