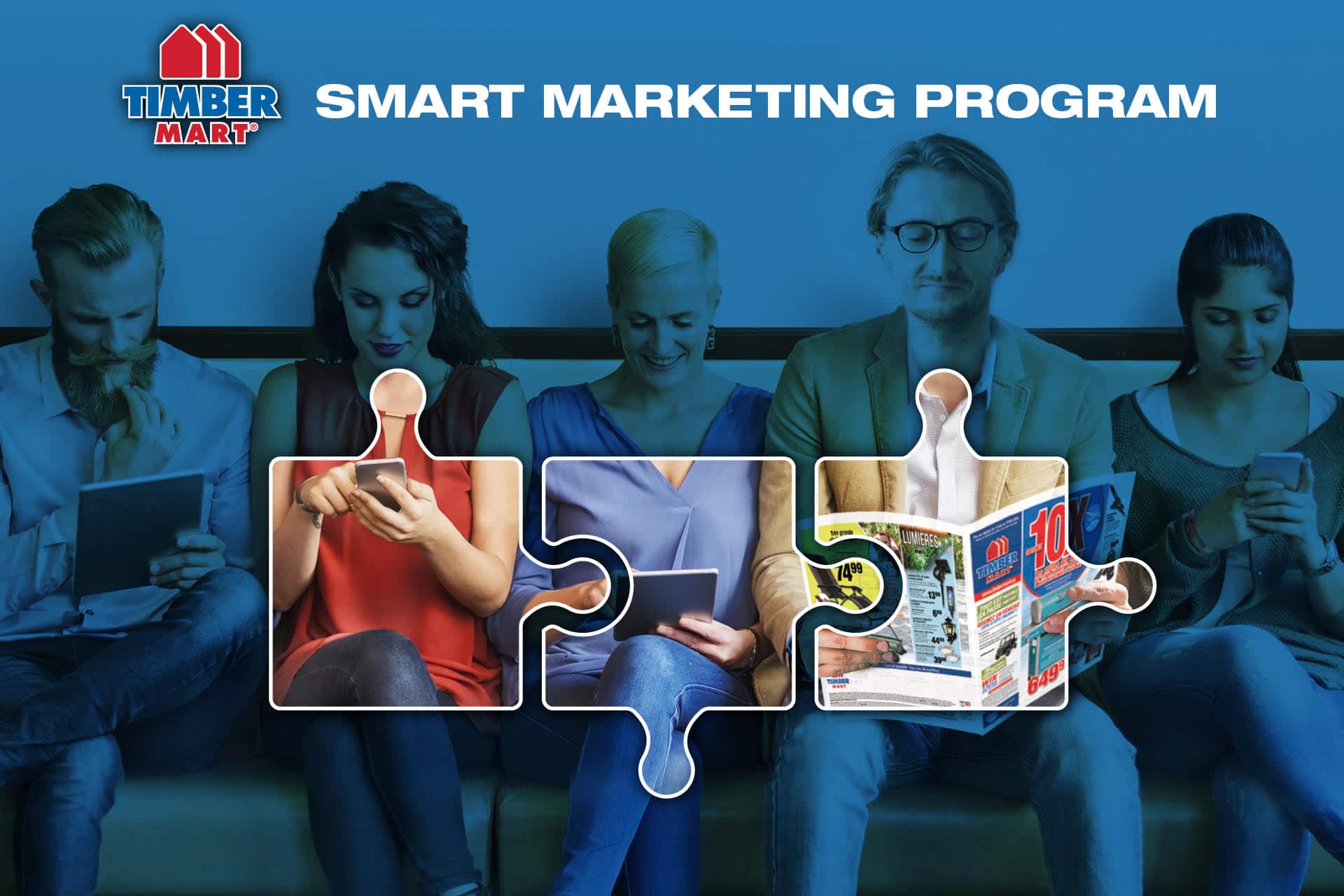 Sims has been a partner with TIMBER MART for close to 3 decades. TIMBER MART, Canada's building centre, has hundreds of dealers coast to coast.  Sims provides full marketing support for TIMBER MART corporate as well as the local dealers.
In conjunction with the marketing team at TIMBER MART, we developed a Smart Marketing program to assist dealers in maximizing their hard earned marketing dollars. Today, smart marketers merge print, digital and social media to reach the broadest number of potential customers to drive traffic and sales. They know that different channels appeal to potential shoppers for different reasons and motivations, and in today's retail environment very few shoppers rely on only one channel to influence their purchase.
The Smart Marketing program for TIMBER MART includes print, digital, social strategy and assets for dealers to build an integrated marketing plan. More importantly, it is designed to help dealers tell their own story within their individual markets. Empowering dealers with the right tools gives them the best chance for success. The assets Sims provides are tied directly to customers buying habits. They reflect the seasonal nature of the building and lumber materials business.
Dealers from coast to coast have used this program to enhance their marketing plans. We'll continue to work with TIMBER MART to update and refine this program each year.