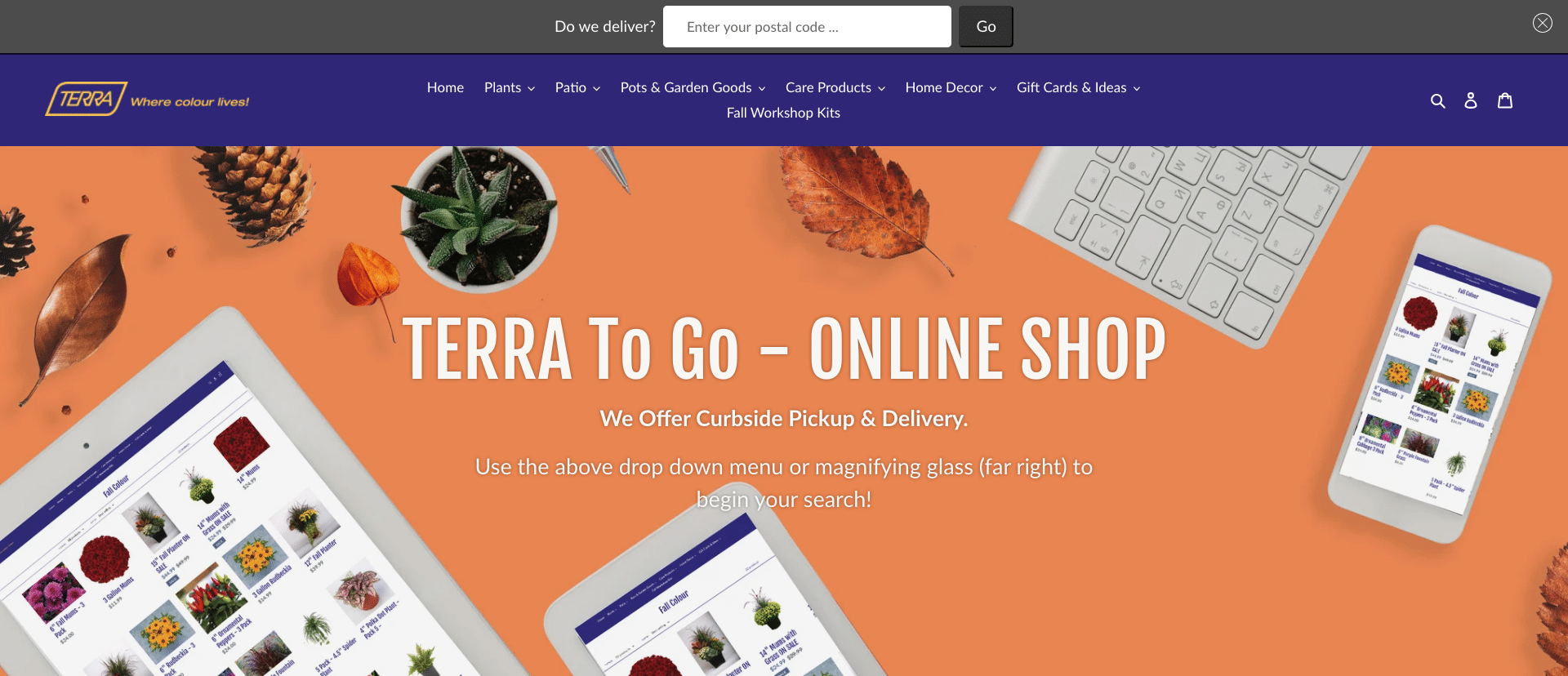 Sims Advertising has had a longstanding relationship with TERRA Greenhouses, helping to design and execute their website and digital advertisements since early 2016. In March 2020, COVID-19 increased consumer demand for online shopping, curb-side delivery and pick-up. To fulfill this sudden need, we built an ecommerce solution called TERRA To Go that piggybacks on their current website. TERRA To Go was an efficient way for the brand to provide a convenient online shopping solution for customers.

TERRA operates five retail garden centres in Burlington, Waterdown, Vaughan, Hamilton and Milton. They are a true Southern Ontario brand committed to freshness, quality and positive customer experience with their locally grown products.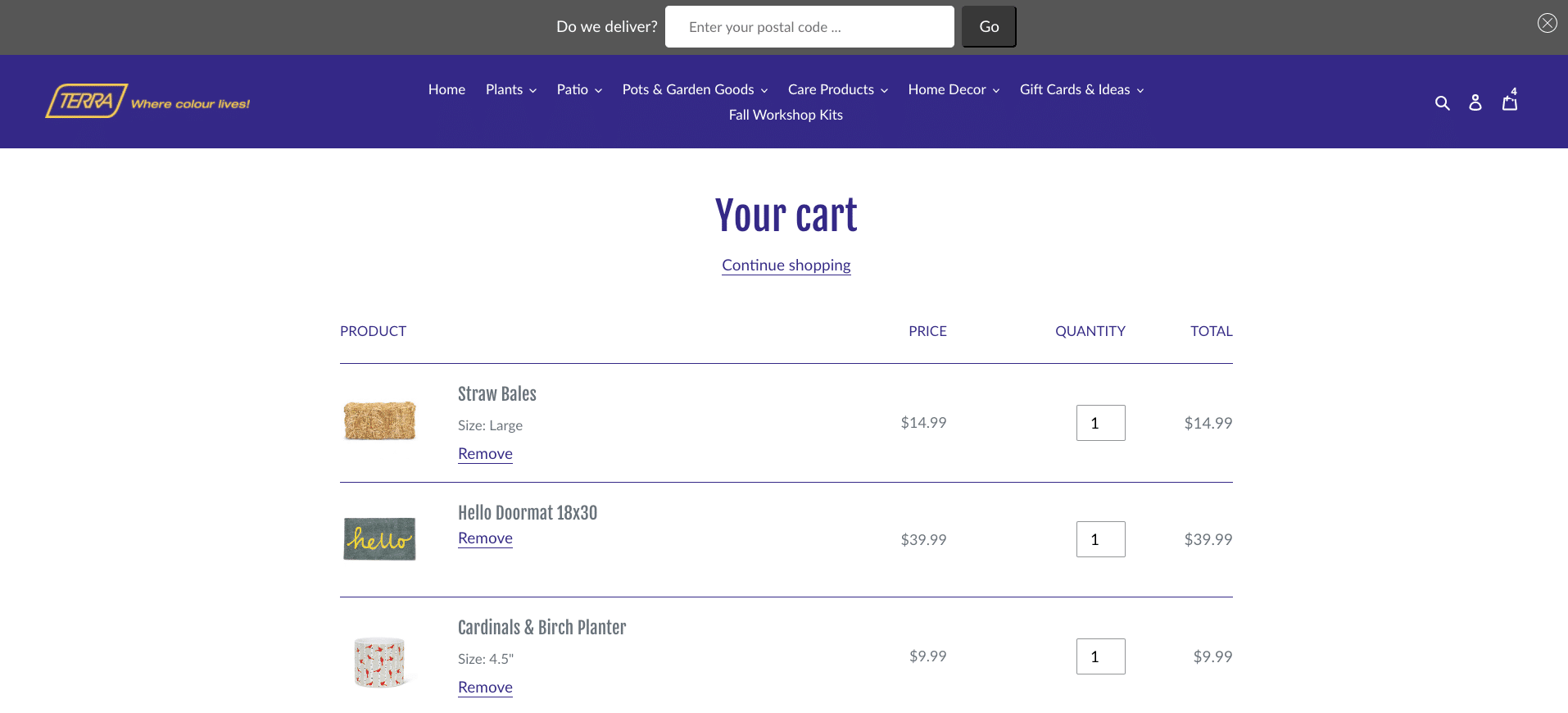 The e-store also provided TERRA with an additional opportunity to explain how they will operate during COVID-19, with contactless curbside or store pickup and local delivery, so customers feel supported and informed.
The e-store has since been replaced with a brand new website developed by Sims Advertising, which was underway pre-COVID and finalized at the end of October. Working with the TERRA marketing team to develop the e-store took advantage of COVID-19 shopping conditions and demonstrated Sims' ability to deliver on big projects in a timely fashion.
If you want to offer customers a convenient and seamless online shopping experience, contact the account management team at Sims Advertising today and we'll help bring your e-store vision to life.