Prior to COVID-19, Sims Advertising's digital experts were working on designing and developing a full-blown new ecommerce website for TERRA Greenhouses, who have five popular greenhouse locations in Southern Ontario. 
However, the sudden need to enable online shopping at short notice due to COVID-19 restrictions saw the Sims team pivoting to develop a temporary e-store called TERRA To Go, which proved essential in these times. Since then, the new ecommerce website has replaced TERRA To Go, providing a seamless online shopping experience for both customers and the business.
After only a few months, we launched the new full website. The new website is built on WordPress, which enables the TERRA marketing team to efficiently manage and update web content. For online shopping accessibility, the site is integrated with WooCommerce, which provides significant power for businesses in the backend of WordPress to manage inventory and process and fill orders safely and securely.  
The website has been designed to be mobile-friendly, accessible and easy for customers to navigate. The website design reflects TERRA's branding and positioning as Southern Ontario's garden experts, priding themselves on providing Canadians with fresh locally grown products and on-trend garden inspiration.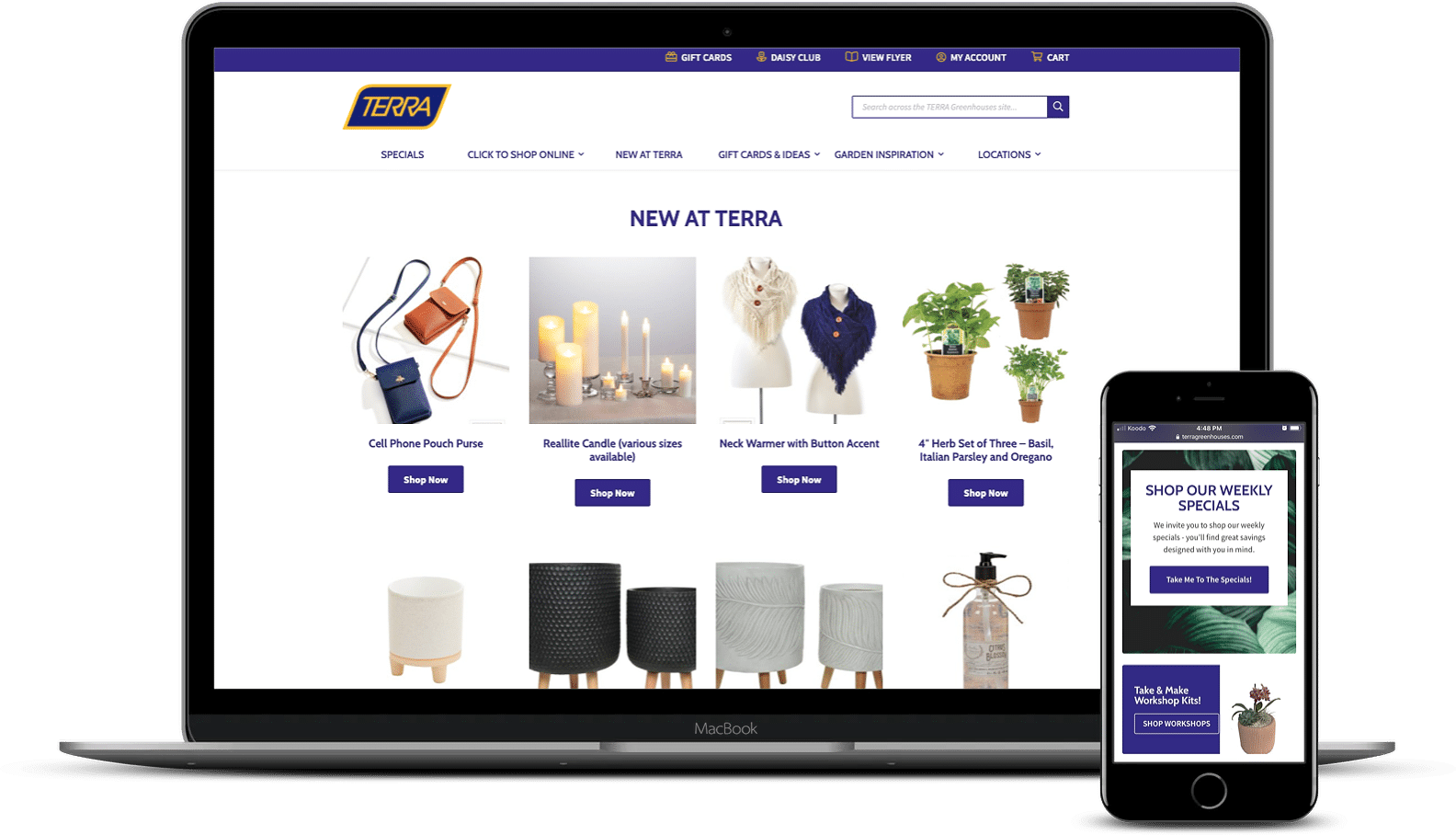 For creative digital marketing solutions and ecommerce integration for your website, contact the Sims Advertising marketing team today.