After writing extensively about social media in our blog and explaining how it can be used to your advantage, we've put together a helpful infographic with our top tips all in one place. Start with the basics and get to know the purpose and benefits of major social media platforms. Learn how to define your target audience and find out which platforms are right for you.
Once you have a basic understanding of Facebook, Twitter, Instagram and LinkedIn, it's time to create social content. We share the ideal length of social media captions and reveal how often you should be posting. Boost engagement with your audience and build your brand with hashtags. Learn all about hashtag etiquette then take a deeper dive into hashtag best practices on major social platforms.
You're then ready to experiment with Facebook advertisements and boosting posts. We explain the difference between paid and organic social media strategies and let you know why a hybrid strategy is best for your business.
If you enjoy reading this infographic as much as we enjoyed putting it together, feel free to print this page for reference, and share it with your friends and colleagues on social: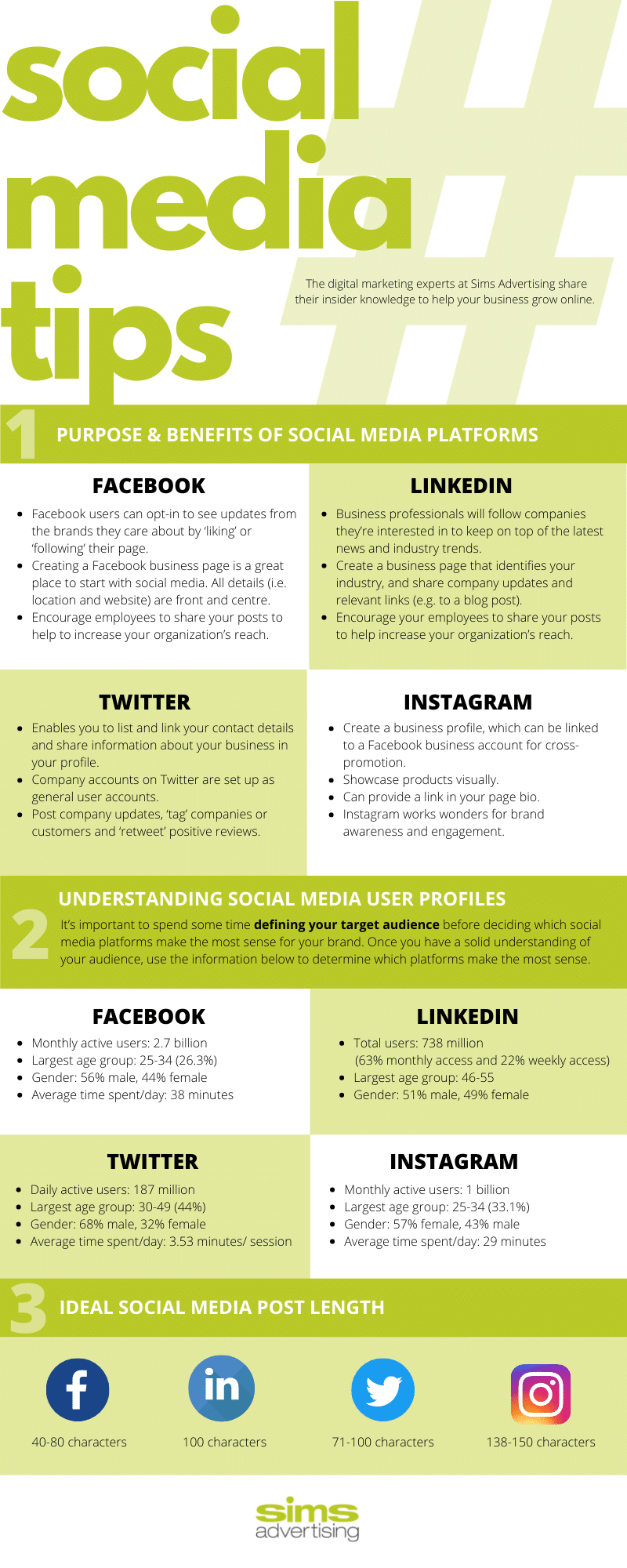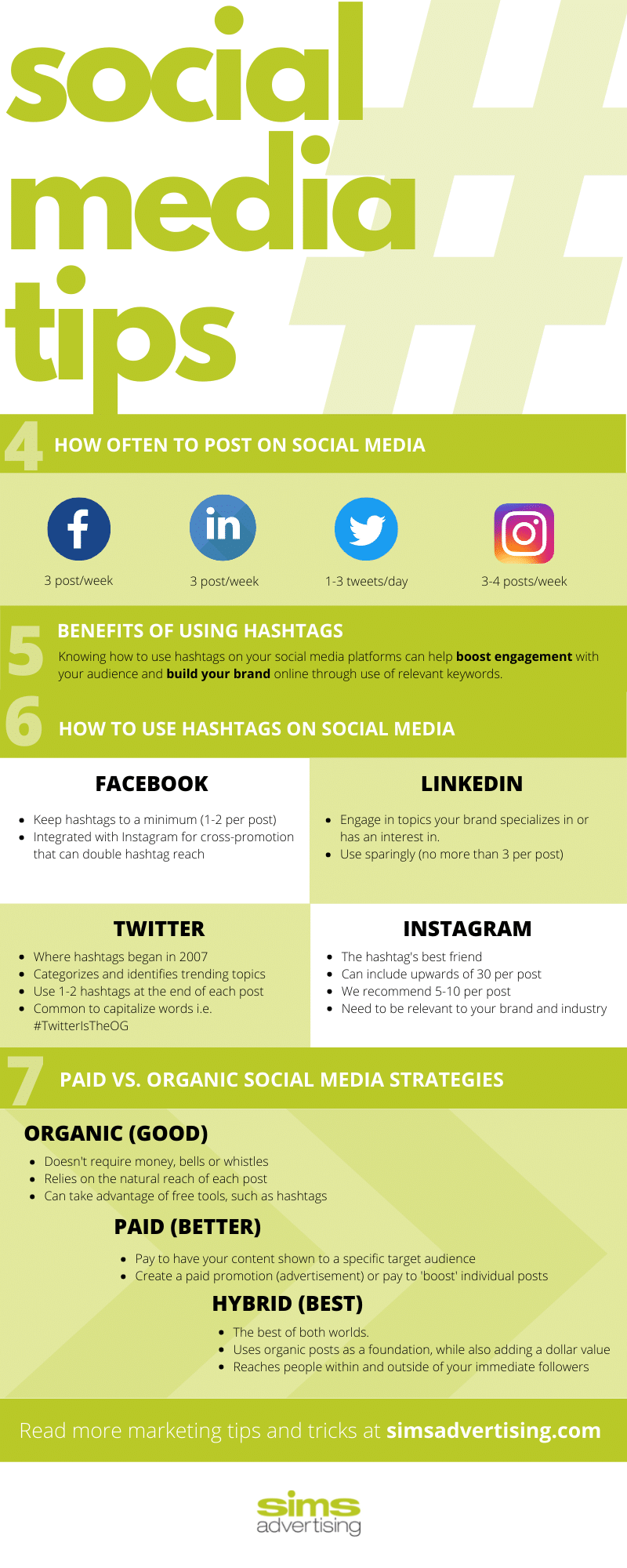 Contact the digital marketing experts at Sims Advertising to find out how you can improve your social media strategy today!