For more than a decade, Sims Advertising has been a proud marketing partner of Carrier Enterprise Canada, who are well-known for their innovative HVAC home comfort solutions. We're trusted to help promote both the Carrier and Bryant brands by creating and executing traditional, print and digital marketing and advertising initiatives through nationwide campaigns. 
Last year, Sims developed several advertising components for Carrier in collaboration with House & Home – Canada's top home renovation magazine, which reaches 2.3million Canadians with each magazine issue. Sims helped raise brand and product awareness by developing impactful advertising creative for a lakehouse renovation sponsorship that showcased Carrier products.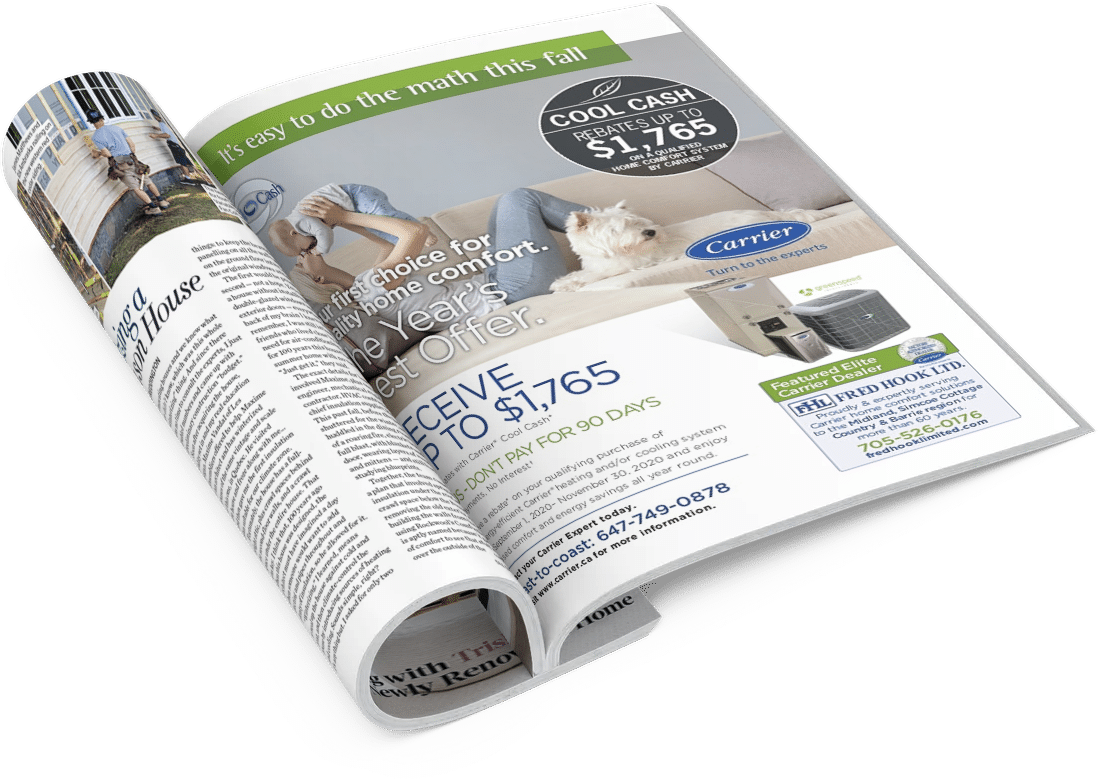 Sims' marketing experts and talented designers have worked on the brands' national eblasts, sales sheets, brochures, web assets, signs and promotions on a store and company level. In addition, Sims has had the pleasure of supporting individual Carrier and Bryant dealers across Canada, building their presence through digital and transitional initiatives. 
Working directly with the independent owners and their management teams ensures that Sims' efforts mirror their specific needs. To date, the team has worked with a number of Carrier dealers to redesign and refresh their websites.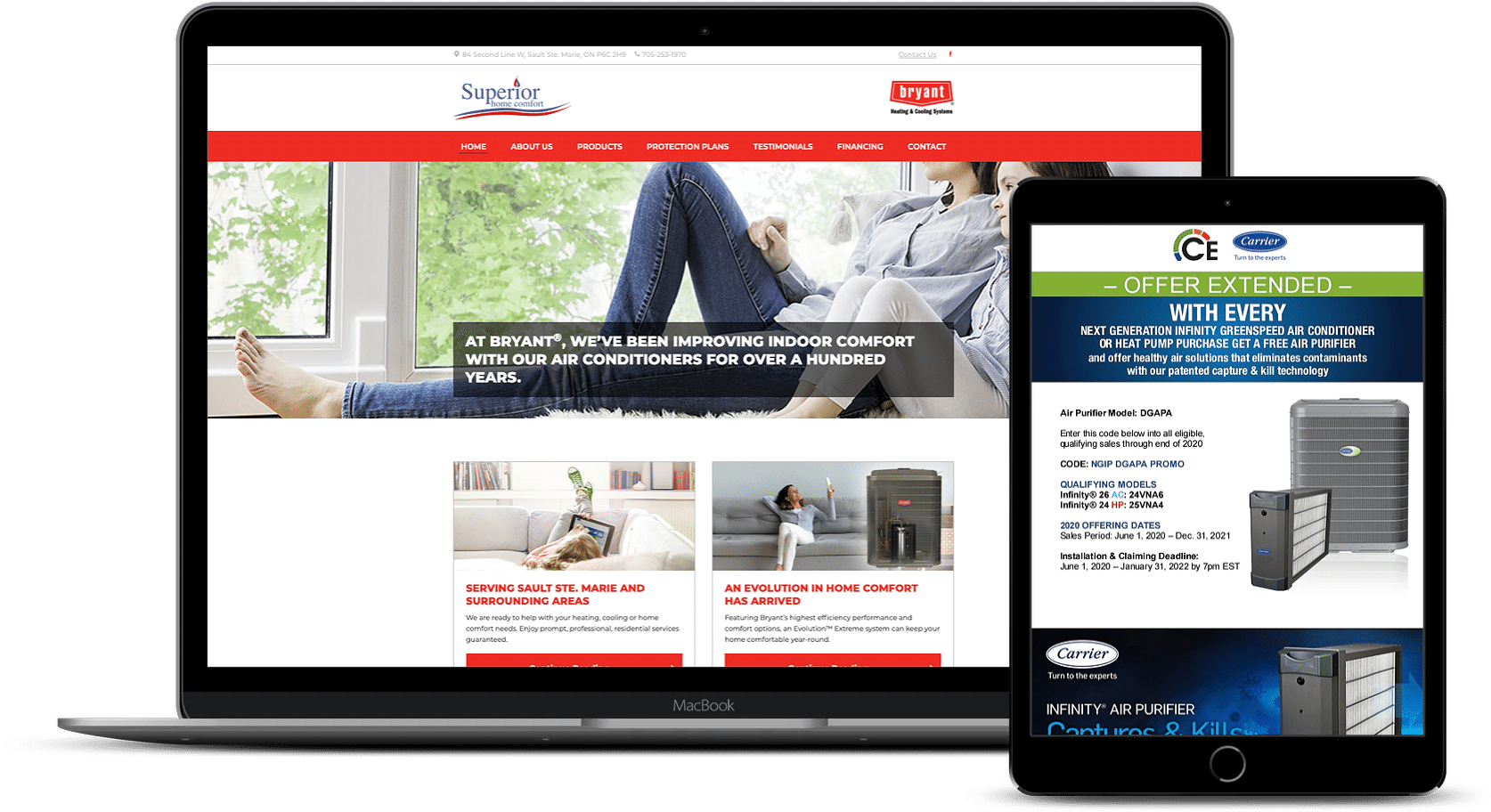 Currently, Sims is working on the 2021 Carrier Enterprise Buyers Guide, which, in 2020, involved designing a whopping 100 pages. A lot of project management and design hours goes into the Buyers Guide, which involves extensive planning, laying out the pages and adding each individual product and description. All of this information is strategically designed to be easy to read, visually appealing and on brand.           
This ongoing partnership is an example of the trust between client and designer to consistently produce the highest quality of work. Contact Sims Advertising today to discover a world of creative and strategic marketing opportunities – both traditional and digital.